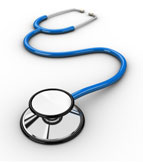 About Philadelphia Medical Billing
Philadelphia Medical Billing has been providing Accounts Receivable Management and Billing Services to solo and group medical practices since 1983. Over the years collecting payment for your services has evolved from simple "for services rendered" statements to a complex, contract-driven bureaucracy of reimbursement with never ending changes. Now more than ever, all aspects of your billing and collections requires the attention of experienced physician reimbursement specialists. Philadelphia Medical Billing can meet your needs. Computer software and hardware upgrades are regularly implemented by PMB, along with and aggressive employee education program, to comply with carrier mandated changes and maximize your cash flow. PMB's experience, hard work and commitment to our clients combine to produce the best results that can be achieved in these ever changing times. We are here to meet your reimbursement needs in a timely professional manner.

Philadelphia Medical Billing also offers Practice Management Services on a consultative basis which have been proven to be cost-effective tools for our clients.