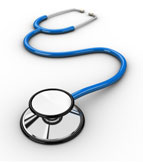 Shop and Compare...
PMB is more than a "billing service". We do send out your bills, and we do not stop there. PMB performs consistent, personalized, courteous follow-up on all accounts with outstanding balances, directing our efforts to the responsible party. Accounts with balances requiring Medicare review, insurance company appeal, etc., are handled by PMB. We are not associated with any collection agency, nor do any of our clients require collections services beyond what we provide under our Accounts Receivable Management and Billing Service Agreement.

We encourage you to shop and compare, because we believe that noone offers our level of expertise at a more competitive price.

We invite you to take advantage of our no-cost, no-obligation on-side audit of your current billing practices. Contact us today for more information!